Carrefour Gift Card is a Prepaid Card that Carrefour Issues
---
Balance in Gift Card
---

Large purchase discount
---
※For more information, please contact the customer service center or call special line (02) 2898-1999, Ex.: 8660
※Service hours: Mon.~Fri., 09:00~12:00 / 13:30~18:30
※The style and color of the gift card depends on the real product.
Easy to Buy
You may buy a gift car with only three simple steps of "Selection, Deposit, Payment"
1.Selection
A variety of card designs
provides you more options
2.Deposit
Give additional value to your card3Payment
3.Payment
Have a card
Pay more quickly for your shopping
Customized Ordering Process
You can customize your own card design.
2.Pay related documents
Submit required documents and graphic files, and confirm the purchase order
Send back the original letter of authority
3.Remittance and production
Make remittance to pay the earnest money and confirm the sample
Make the customized card after receiving the last payment
Sign to acknowledge the receipt of the card
Contact exclusive service staff
Gift card and gift voucher development
Email: giftcard_tw@carrefour.com
Tel: (02)2898-1999 extension 8660
Service time: Monday ~ Friday 09:00~12:00 / 13:30~18:30
Image specifications
Overall size: 8.6X5.4cm
Cut size: Preserve 0.4 at each side
Color format: CMYK
File format: AI or EPS
Image file resolution: Over 300pdi
Production time
After the image and the proofing are confirmed
5~6 weeks for platemaking printing
2~3 weeks for thermal-transfer printing
Amount of production
At least 300 above
The customized gift card
---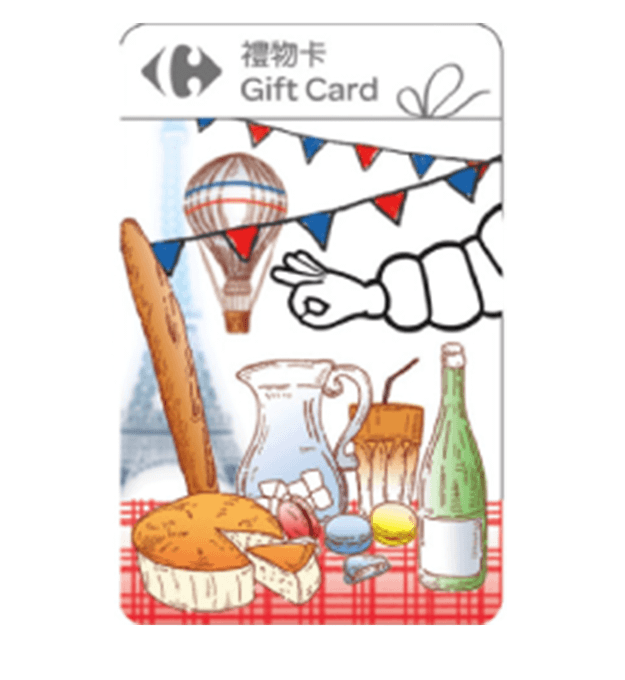 米其林輪胎(野餐)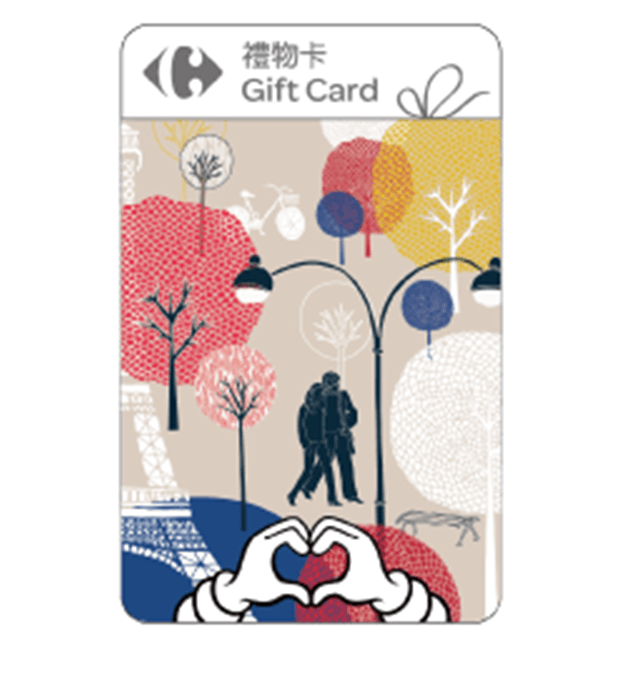 米其林輪胎(浪漫)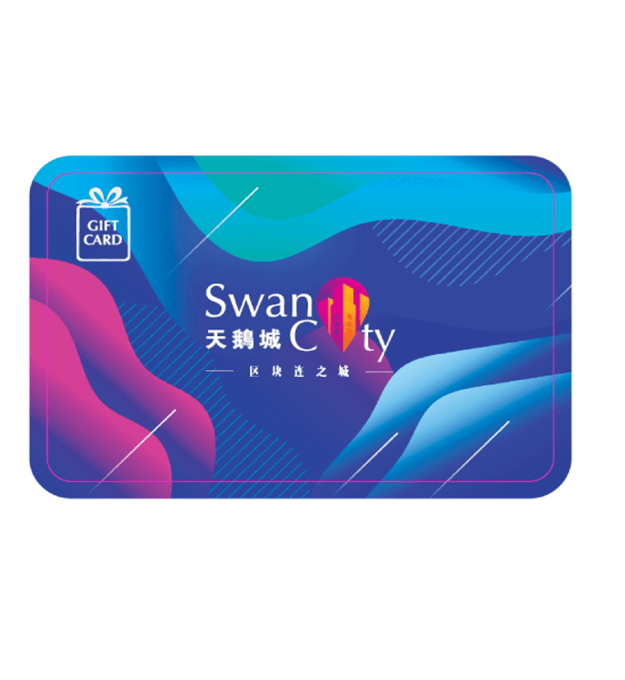 天鵝城卡面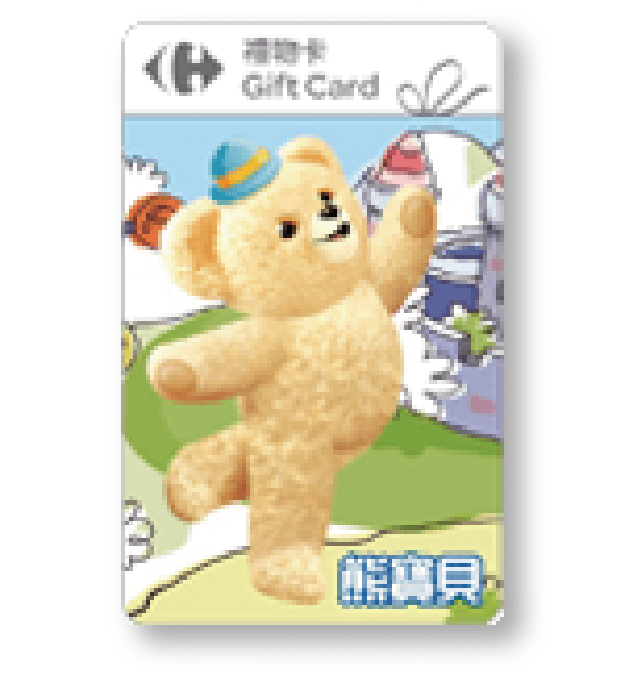 熊寶貝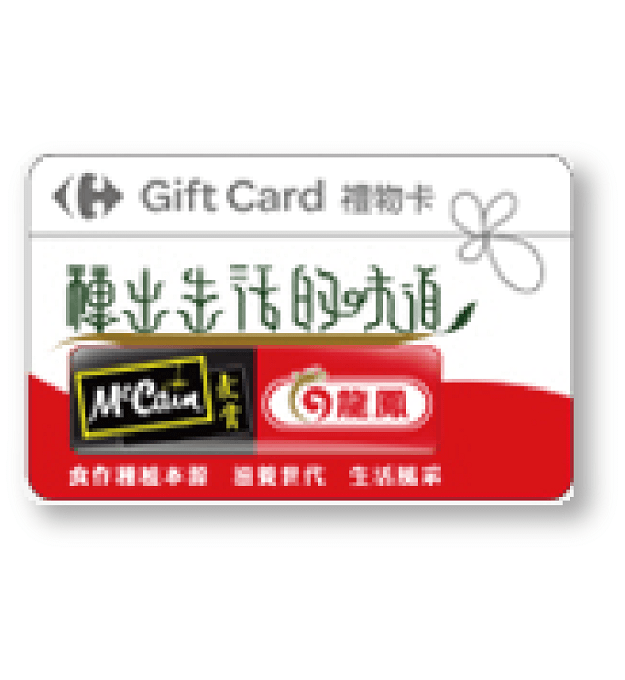 龍鳳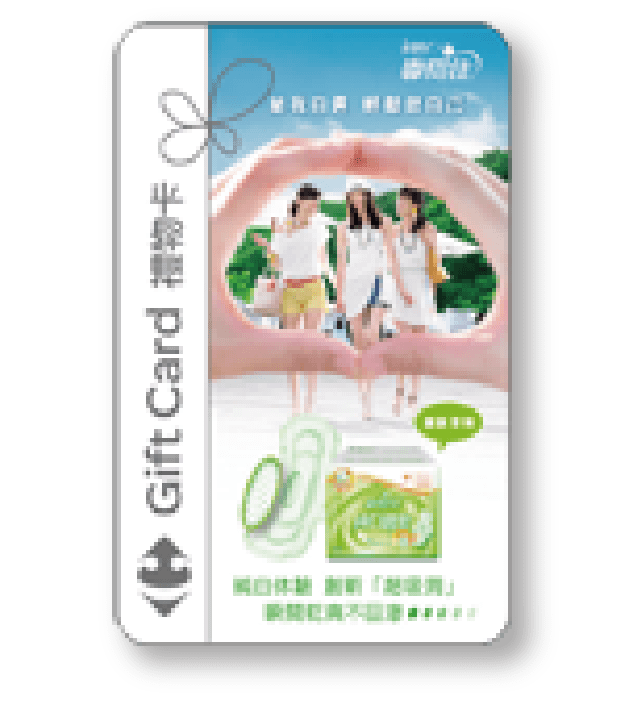 靠得住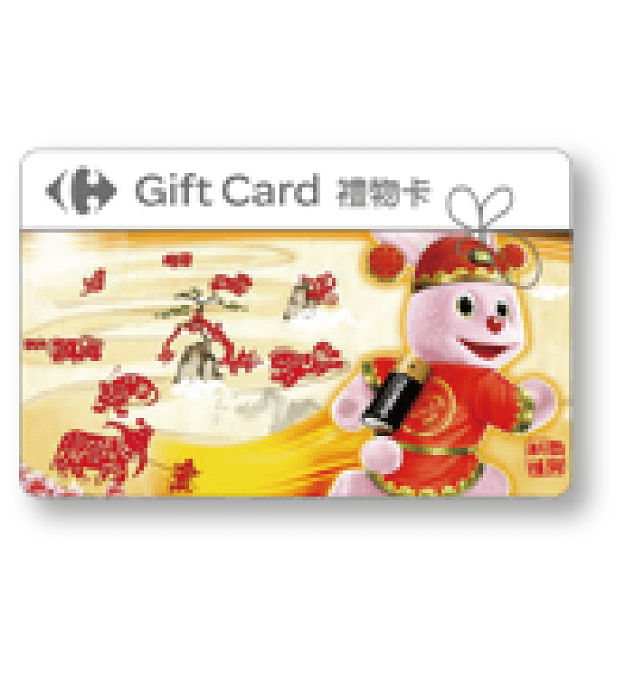 金頂電池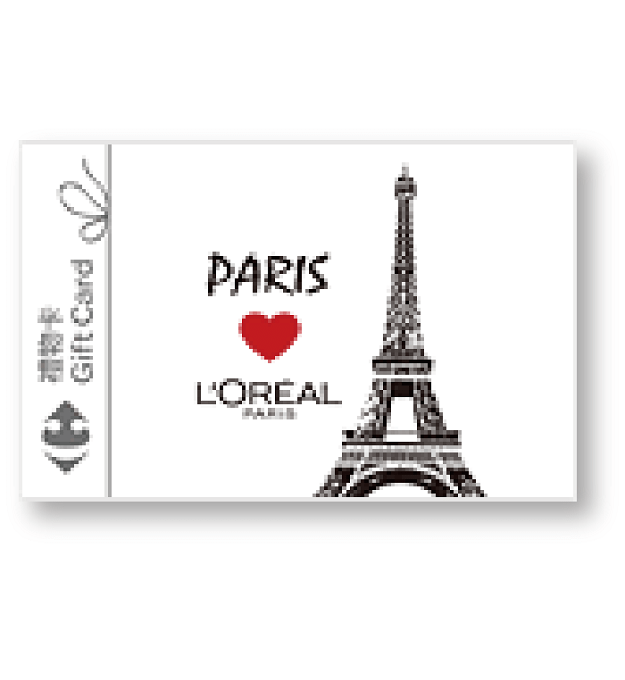 巴黎萊雅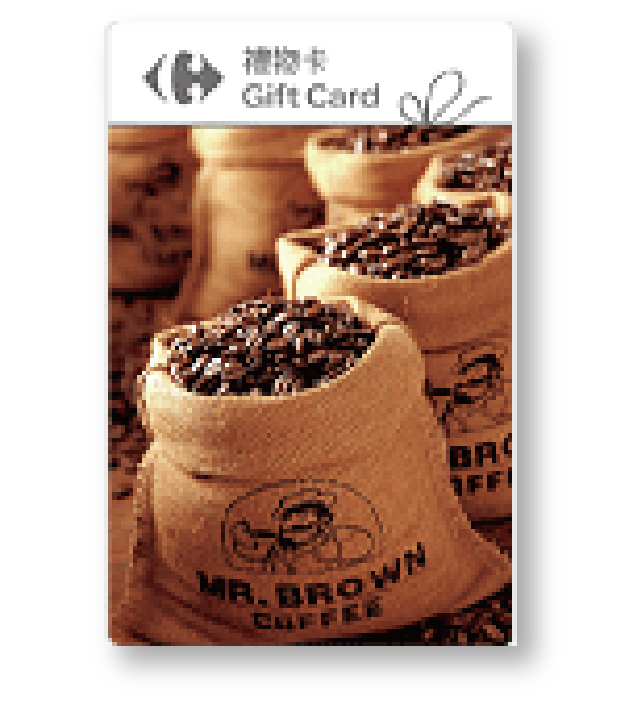 金車伯朗咖啡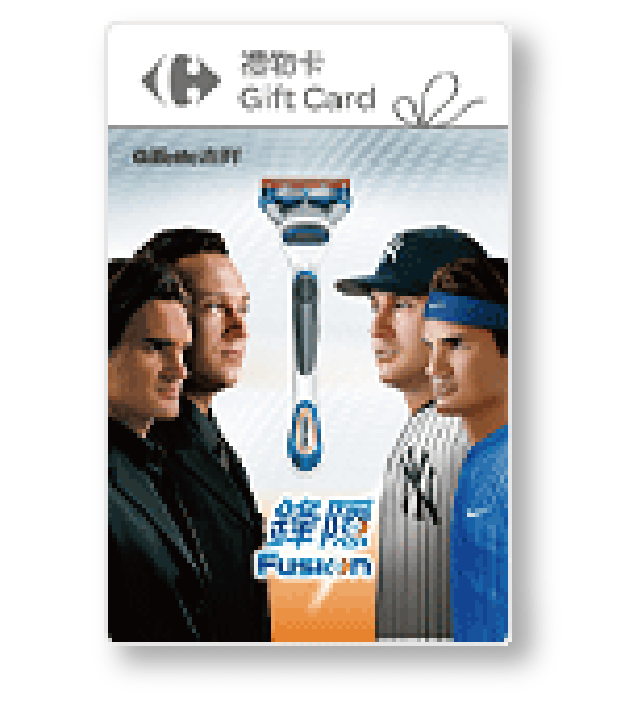 吉列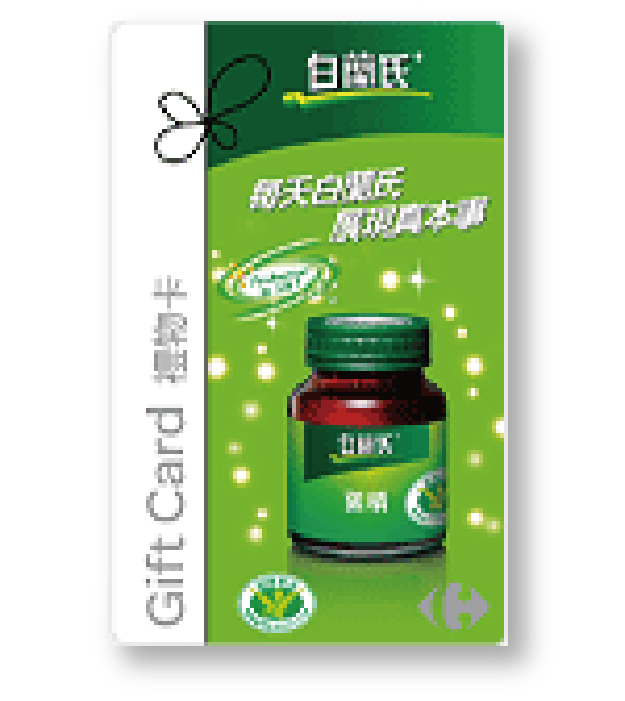 白蘭氏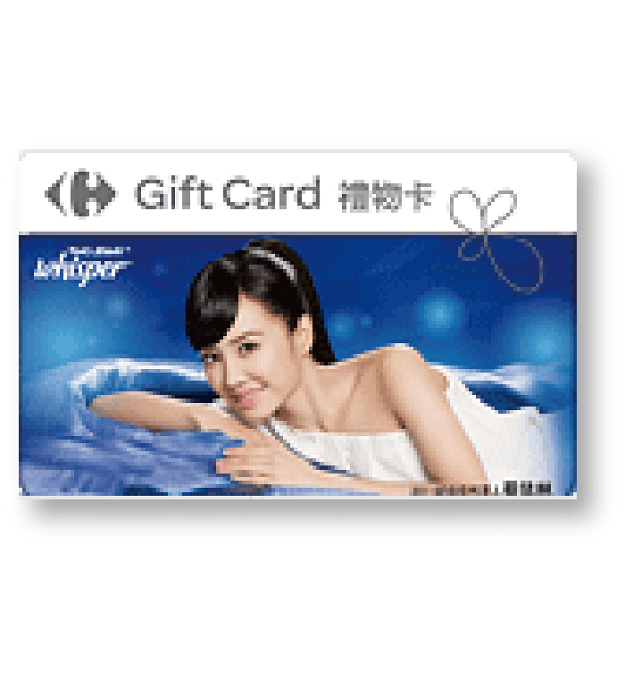 好自在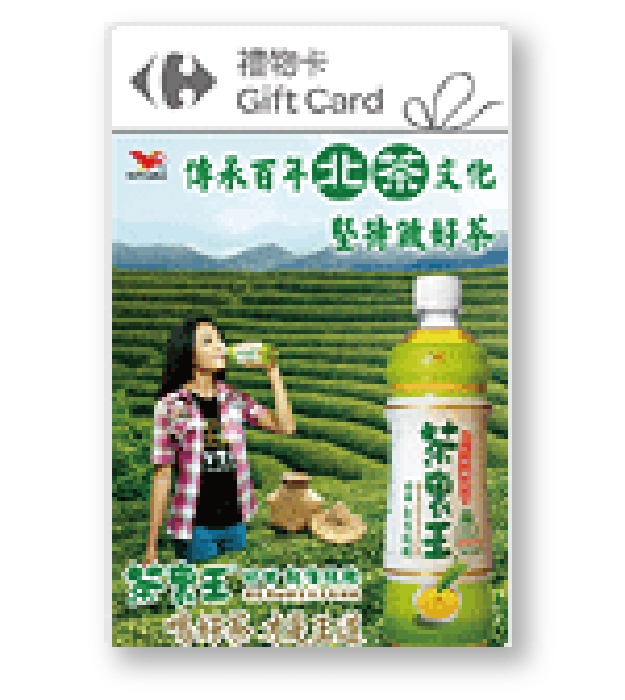 統一茶裏王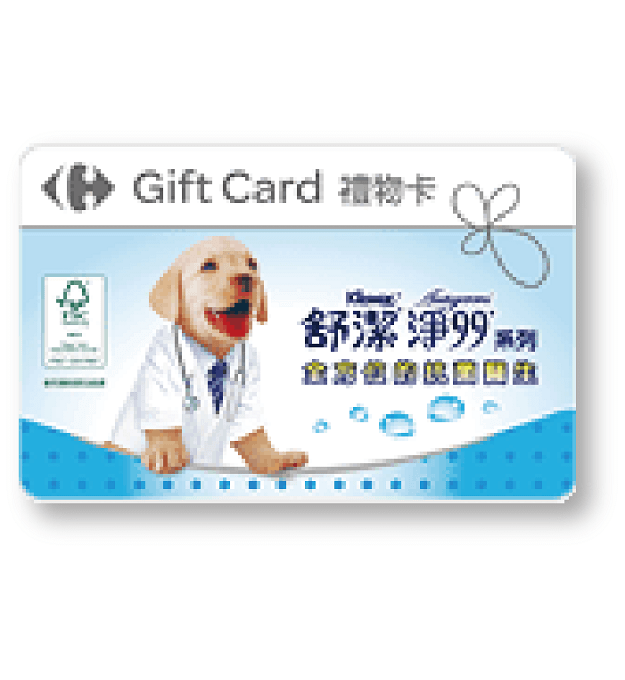 舒潔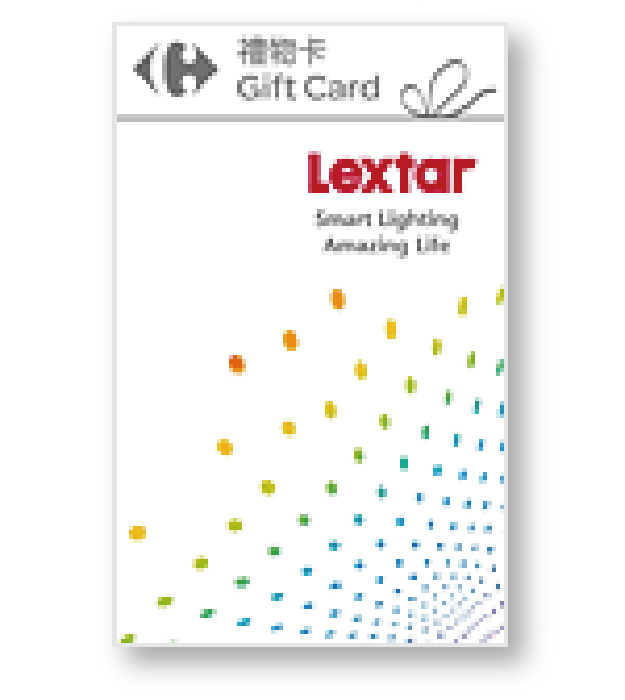 隆達電子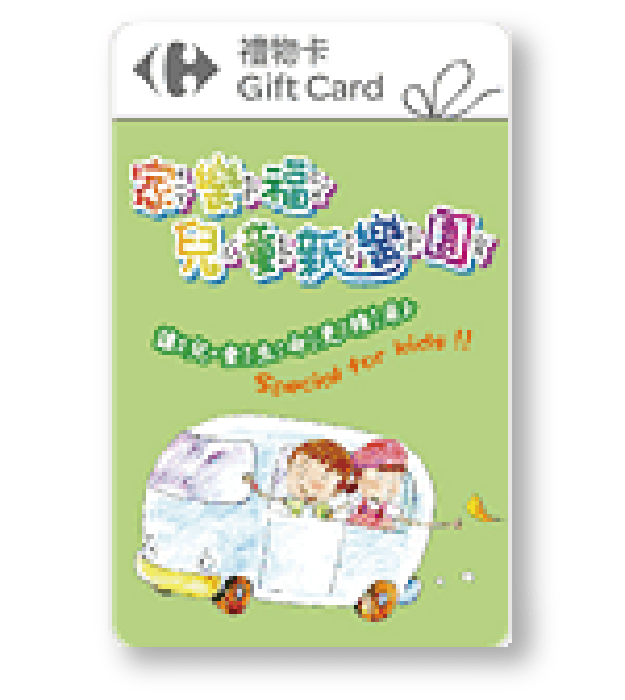 基金會 兒童新樂園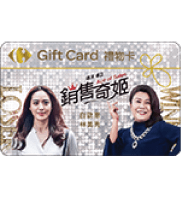 銷售奇姬客製卡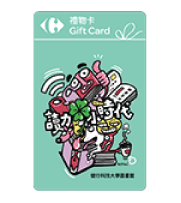 健行科大客製卡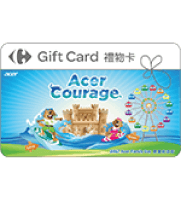 宏碁客製卡